It was not an evil dream to shatter the servitude of labour – the dreadful and humiliating labour that men had to undergo. Work was too hard. Life was too hard. And to overcome that...
- Karel Čapek, R.U.R.: Rossum's Universal Robots
Follow us on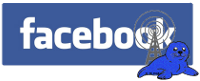 File robot/302.xhtml has not been found!