Was not what the two Rossums dreamed of. Old Rossum only thought of his God-less tricks and the young one of his millards. And that's not what your R.U.R. shareholders dream of either. They dream of dividends, and their dividends are the ruin of mankind.
- Karel Čapek, R.U.R.: Rossum's Universal Robots
Follow us on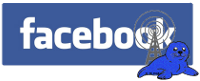 File robot/306.xhtml has not been found!